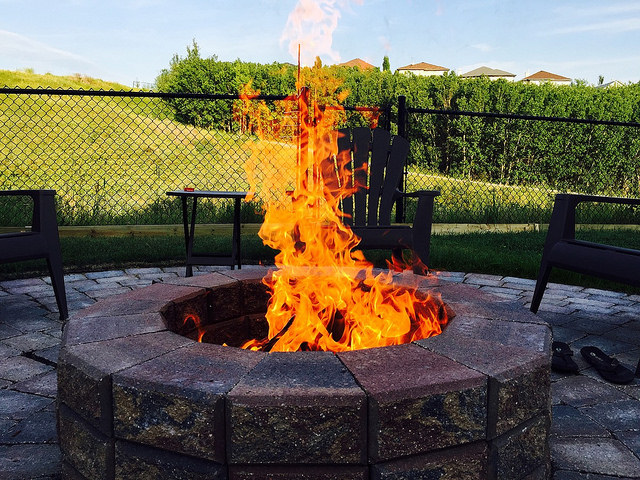 We're coming to the end of Summer and the end of this series so some of these projects are going to be just a bit easier to take on in the last weeks of the heat.
Build a firepit
It's not too late to enjoy a beautiful bonfire with friends and family. Building a firepit can be as simple or as complex as you like. You can use stone from a home renovation store made just for this purpose or you can pour your own concrete. Whatever you do make sure to be safe and check any building codes in your area. This project could be a simple day of work or a full week of building the most impressive firepit around. The choice is yours. If you need any help cutting stone you can always give us a call or bring the stones to our shop where we'll be happy to cut them to your needs.
Install ceiling fans
This one's easy enough, but maybe a little late in the year now. Fans can be an affordable and beautiful way to help circulate air in your home. This can make heating and cooling more efficient. If you didn't take our suggesting and install a new A/C unit this might also be your best bet at keeping the heat bearable for the remainder of the summer. You can pick up fans and wire them easily. Just make sure you have a licensed electrician check the work or do it for you.
Paint the Exterior of Your House
Now is the best season to paint the exterior of your house. It's hot and there are plenty of clear days. A fresh coat of paint can cover unsightly damage, help to keep your house cool (if you paint it a light color), and help to prevent future wear and tear from taking its toll. Plus, a fresh coat of paint just makes your house look beautiful and there's nothing wrong with that.