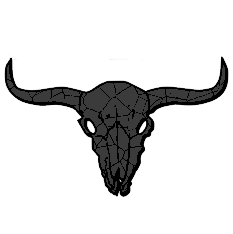 As the New Year approaches I'm filled with excitement and pride for Rodeo's twentieth year in business.
In 1995 I started a concrete cutting company out of my garage with a handshake and a loan. What I started with could hardly be called a company. I was running all the equipment myself, but I worked tirelessly to pay off my loans and grow from a small business with a single loyal client to a successful company with multiple clients, equipment, and a growing list of employees. That numbered company became Rodeo Cutting & Coring Ltd. in 1998.
Everything I knew about business, concrete cutting, construction, and life I had learned from my father; Dennis Romaniuk. My dad was the owner of D.A. Foothills Concrete Cutting. He had chosen the name to recognize the importance of where he came from; the Foothills of the Rocky mountains. I chose the name Rodeo in honor of my dad and the spirit and determination of the Stampede City. Calgary had been my home for most of my life, and what I didn't learn from my dad I learned from the values shared by this great community. At its roots Rodeo was, and is, about family, and this great city. When I lost my father in 1999, it was Dave Nealy who stepped in as my guide and helped to keep my company and my dream afloat. I owe an immeasurable debt to him. I am proud and grateful to call him my friend and my family. I am also grateful to this community for entrusting me to meet their needs.
The journey to this anniversary has not always been easy. As my company grew I had to delegate more and more responsibilities to my employees. It was still my company, but I had to trust my employees to represent Rodeo's name well. They did not let me down. Rodeo started from family. It started from the lessons learned from my dad. And it started from my wife, Cindy Romaniuk's, business administration. My employees too, were always treated as family. This family has grown and changed over time, but many of them have been with me for over a decade. Employees like Dave, who handles receivables, Guillaume, my safety officer, and Sue, my indispensable administrative assistant, have been with me longer than anyone else.
As the company grew and I gave up more and more responsibility to my employees I came to respect how much they meant to this company. They are not merely its employees, or its representatives, they are the company and I am nothing without those people who have supported my ambition.
Today I owe a debt of gratitude to my General Manager, Tom, my Operations Manager, Randy, and Jackson and Brett, two of my most dedicated machine operators.
My children have also begun to take a more active role in the company. Tasha, Shae, Katie and Jenna have all spent countless weekends cleaning the office so that business can continue professionally. Each of them has taken an interest in their own way and they have all benefited from the experience.
Shae has begun to learn the trade just as I did. From the ground up. While she's spend her fair share of time on the vacuum and core drill she's also proved more than capable on the new technology that never existed when I started in this industry, like the scanner.
Having my family take a more involved role in the company has been a natural progression for me that brings things full-circle. Not only is it the way that I learned but I have always sought to treat my employees like family. I'm also grateful for the opportunities Rodeo has offered my children to live their own lives and choose to pursue interests outside of concrete cutting. It is a measure of my success that my children get to make these choices. I could not be more proud of them or my employees.
I'm proud of my family, my family of employees, and everything that has brought us here. I look forward to the next twenty years of growth and I want to thank my customers for for their loyalty and for taking part in this journey with me.
– Darryl Romaniuk, December 31, 2017